Almonte Celtfest 2022 Lineup
Shane Cook
&
The Woodchippers 
July 2 at 8:30pm 
"Shane offers up death-defying, acrobatic fiddle precision, soaring through tunes from his beloved Ontario with impeccable clarity." 
– Claire Lynch, Multiple Grammy Nominee 
A Canadian and US National fiddle champion, Shane Cook leads a joyous and diverse musical journey through fresh, original fiddle tunes and songs on Be Here for a While, the debut album from his band, Shane Cook & The Woodchippers. The band and album are 2022 Canadian Folk Music Award nominees for Instrumental Group of the Year and Traditional Album of the Year. 
Shane Cook & The Woodchippers rely on their deep foundation in the traditional music, song and dance of Ontario for the core of their sound. Yet, their superbly crafted compositions and arrangements sound modern and exhilarating as they draw on styles as broad as Celtic, folk, bluegrass and swing. 
Joining Shane as The Woodchippers are: Joe Philips (Jayme Stone's Folklife/Claire Lynch/NACO) on double bass, guitar and vocals, Emily Flack (Leahy) on piano, vocals and dance and Kyle Waymouth (5-time Canadian National Step Dance Champion) on guitar, tenor banjo, and dance.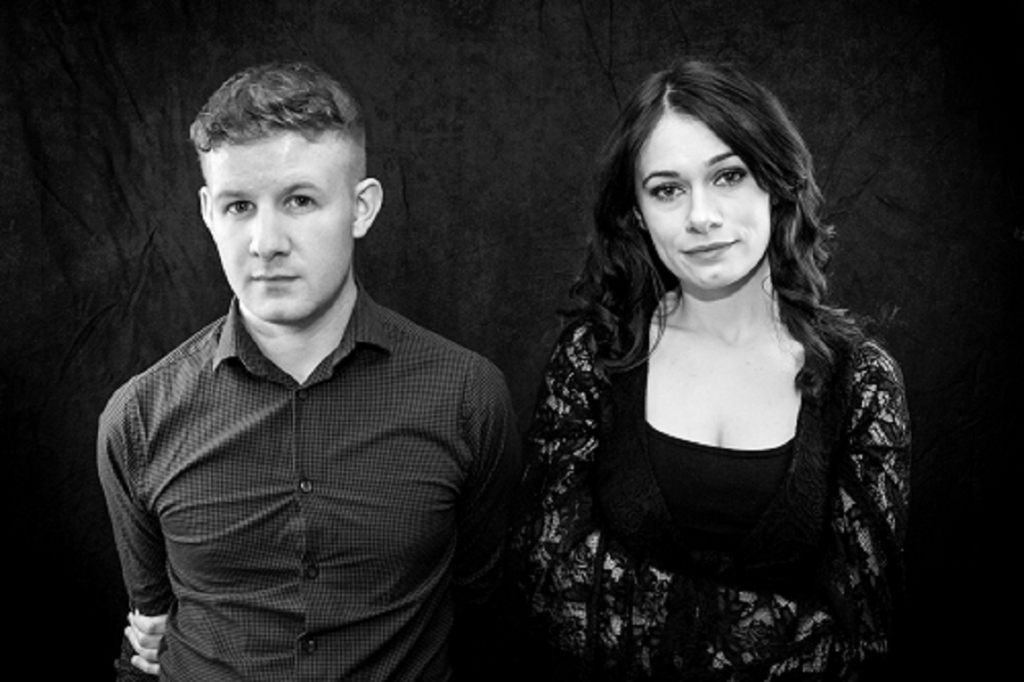 Without Willow 
July 3 at 3:30pm
Without Willow are an acoustic folk duo from Co Donegal, Ireland. Karen Kelly and Simon McCafferty joined forces a few years ago. Blending haunting, heartfelt vocals with virtuosic guitar playing, they have become firm favourites on the Donegal music scene. To date they have released a 4 track EP which they launched down in the famous Leo's Tavern, home of Celtic music legends, Clannad and Enya with support on the night coming from Moya Brennan herself. They then released a follow up single "November Fog" in 2018. They are currently working on their debut album.  
Their song 'The Heather Field' from their debut EP, got them to the final of both the International Songwriting Competition in 2019 (out of 18000 entries), and the live final of the IMRO Christie Hennessy Song Contest. 
Without Willow est un duo de folk acoustique originaire du Comté de Donegal, en Irlande. Karen Kelly et Simon McCafferty ont uni leurs forces il y a quelques années. Mélangeant des voix émouvantes et sincères avec un jeu de guitare virtuose, ils sont devenus des favoris sur la scène musicale de Donegal. A ce jour, ils ont sorti un EP à 4 titres qu'ils ont lancé dans la célèbre Leo's Tavern, lieu de résidence des légendes de la musique celtique, Clannad et Enya, avec le soutien de Moya Brennan elle-même. Ils ont ensuite sorti un single de suivi "November Fog" en 2018. Ils travaillent actuellement sur leur premier album.   
Leur chanson " The Heather Field ", tirée de leur premier EP, leur a permis d'atteindre la finale du concours international d'écriture de chansons en 2019 (sur 18 000 inscriptions) et la finale en direct du concours de chansons IMRO Christie Hennessy.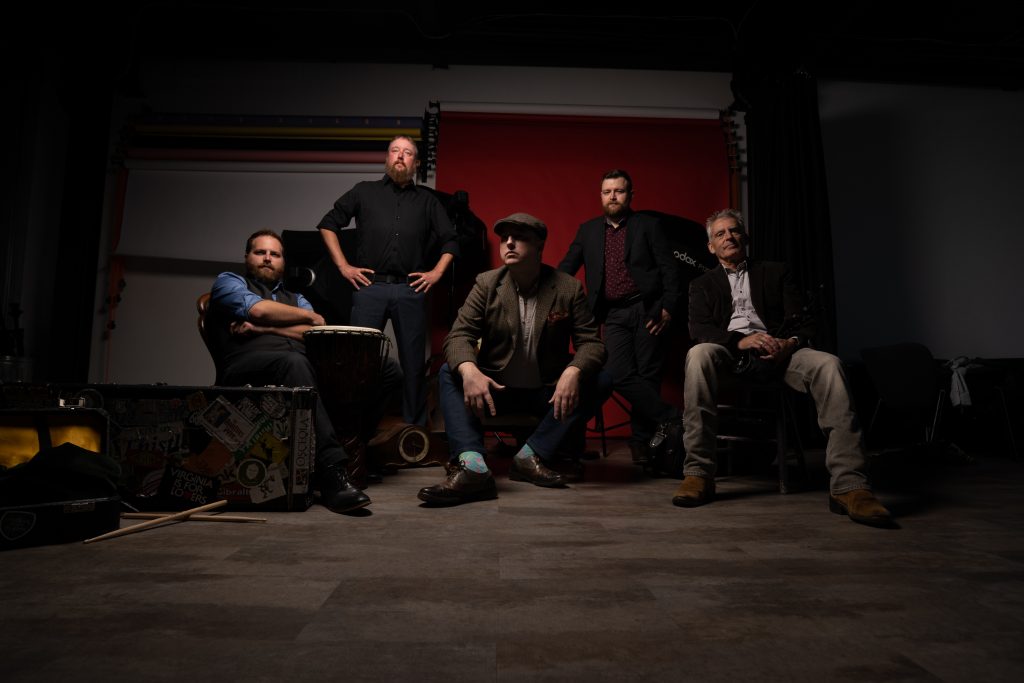 The Steel City Rovers
July 2 at 7:20pm
The Steel City Rovers perform dynamic and expressive music that is a unique composite of traditional Celtic music and North American styles including bluegrass, folk and roots. Their original works touch on issues of love, loss, celebration and heritage and they also breathe life into newly-discovered instrumental melodies from as far back as centuries ago. Their sophisticated arrangements are inviting for the most casual listener but are rewarding for those who are well versed in the nuances of musical complexity. The Rovers stand out for their powerful, emotive vocals and engaging entertainment. They perform on meticulously crafted replicas of historical instruments that rarely appear on today's musical landscape. This highly active touring band headlines large festival stages, gives intimate concert performances, educates in a variety of workshop and master-class settings and performs internationally with symphonies. They create, collaborate and work hard to further the love and awareness of music. 
Les Steel City Rovers interprètent une musique dynamique et expressive qui est un mélange unique de musique celtique traditionnelle et de styles nord-américains tels que le bluegrass, le folk et le roots. Leurs œuvres originales abordent les thèmes de l'amour, de la perte, la célébration et de l'héritage, tout en donnant vie à des mélodies instrumentales récemment découvertes et datant de plusieurs siècles. Leurs arrangements sophistiqués sont invitants pour l'auditeur le plus occasionnel mais sont gratifiants pour ceux qui sont bien versés dans les nuances de la complexité musicale. Les Rovers se distinguent par leurs voix puissantes et émotives et par leur divertissement captivant. Ils se produisent sur des répliques méticuleusement conçues d'instruments historiques qui apparaissent rarement dans le paysage musical actuel. Ce groupe de tournée très actif fait la tête d'affiche de grands festivals, donne des concerts intimes, dispense un enseignement dans le cadre de divers ateliers et classes de maître et se produit à l'échelle internationale avec des orchestres symphoniques. Ils créent, collaborent et travaillent fort pour promouvoir l'amour et la sensibilisation à la musique.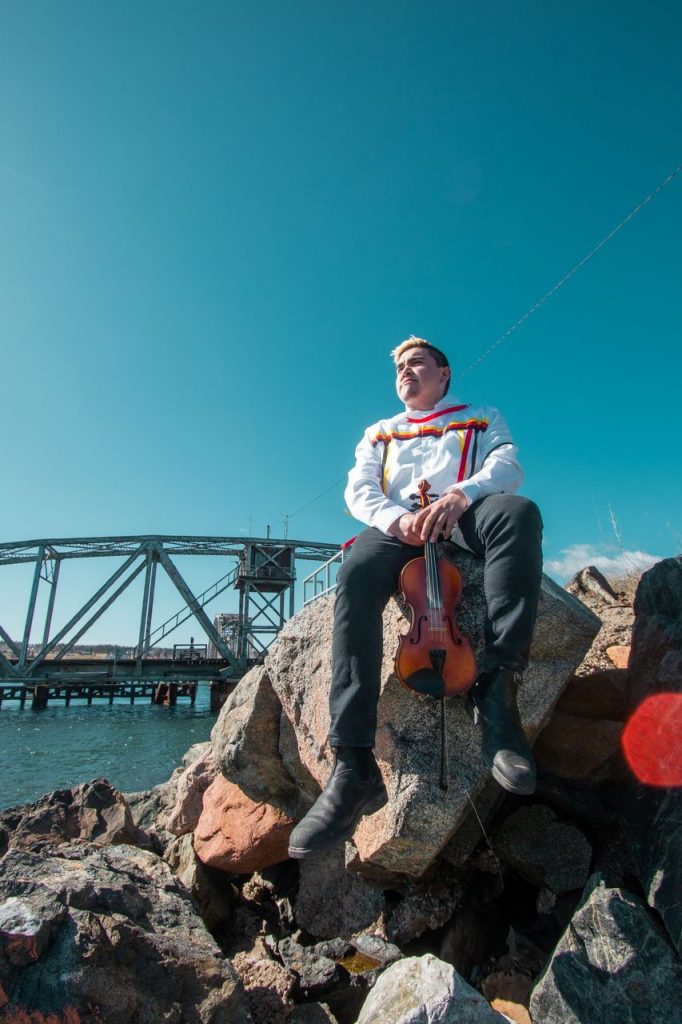 Morgan Toney 
Sunday July 3 at 2:25pm
Mi'kmaq fiddler and singer Morgan Toney brings together the fiery fiddling of Cape Breton Island with the old songs of the Mi'kmaq with brilliance and heart. First Flight, Toney's award nominated debut album, celebrates language and heritage in Toney's transformation of traditional songs like the Ko'jua and the Mi'kmaq Honour Song alongside highly original songcraft. Ishkōdé Records introduces First Flight to the world on March 25, 2022. 
Le violoneux et chanteur Mi'kmaq Morgan Toney associe avec brio et cœur le violon ardent de du Cap-Breton aux chansons traditionnelles des Mi'kmaq. First Flight, le premier album de Toney, qui a été mis en nomination pour un prix, célèbre la langue et le patrimoine dans la transformation par Toney de chansons traditionnelles comme le Ko'jua et le Mi'kmaq Honour Song, ainsi que des chansons très originales. Ishkōdé Records présente First Flight au monde entier le 25 mars 2022.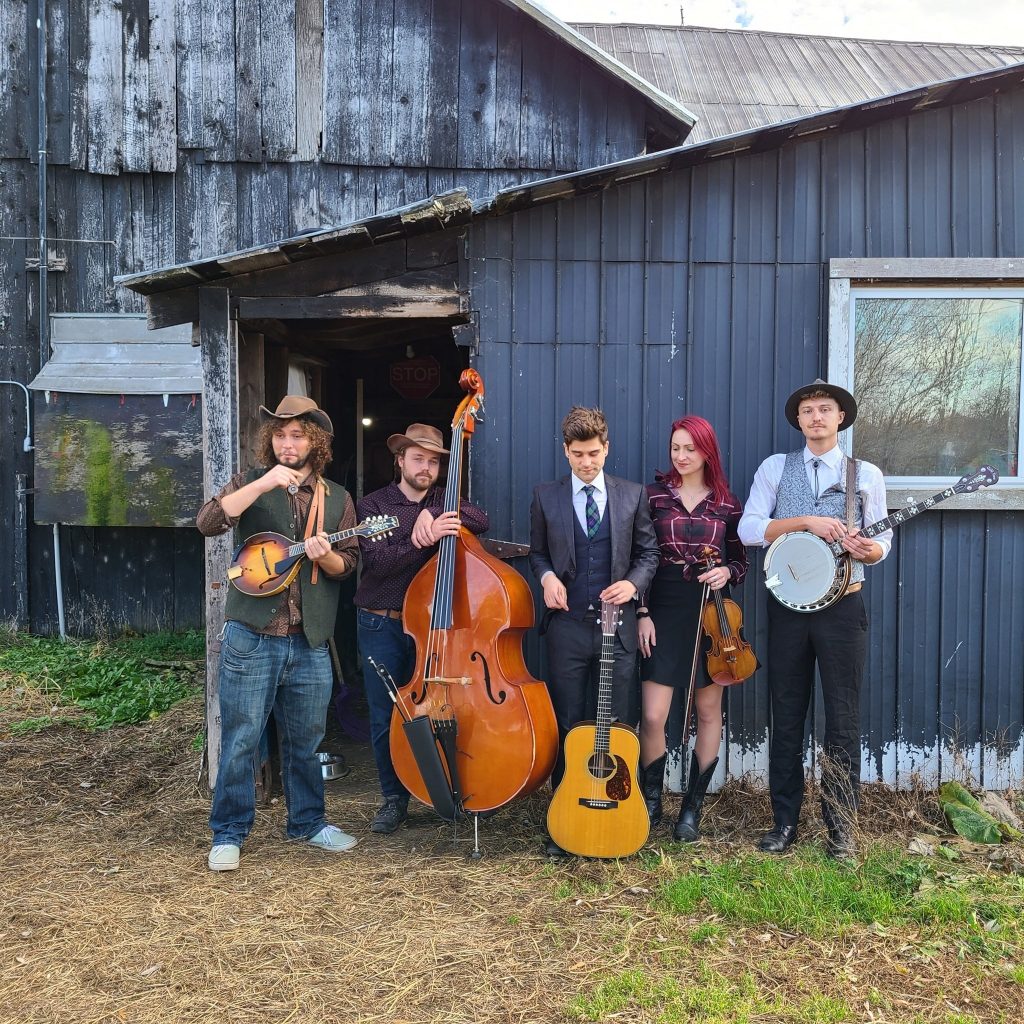 Crooked Creek 
Saturday July 2, 2022 at 4:10pm
Crooked Creek is a young up and coming Montreal based bluegrass and Canadian roots music band. They were formed in the fall of 2019 and have since released an all-original self titled four track EP in 2021. The band is a frequent feature of the Montreal roots music scene performing around the city at bars and venues like The Wheel Club, Grumpy's bar, Barfly, L'escalier, La Petit Marche, McKibbins, as well as more informal jams and recording sessions. Crooked Creek combines original material with traditional American and Canadian folk songs and instrumentals. The group takes inspiration from local stories and landmarks incorporating them into new songs. The band's instrumental tune "Drover's Way" was named and inspired after the sheep farm where banjoist Tim Loten was born and raised. "Little Bit of Water" written by guitarist Jono Townsend, describes his experience growing up on the Big Rideau Lake. The band also plays traditional Canadian classics like "St Anne's Reel," Ontario fiddling legend Ward Allen's "Maple Sugar," and Metis Fiddler John Arcand's "the Grey Owl." The band seeks to preserve the Canadian folk music tradition while lending their voice to a new generation of musical storytellers. 
Crooked Creek est un jeune groupe émergent de bluegrass et de musique roots canadienne basé à Montréal. Ils ont été formés à l'automne 2019 et ont depuis sorti un EP de quatre titres entièrement original en 2021. Le groupe est un participant fréquent de la scène de musique roots de Montréal, se produisant  dans des bars et des lieux comme le Wheel Club, Grumpy's bar, Barfly, L'escalier, La Petit Marche, McKibbins, ainsi que dans des jams et des sessions d'enregistrement plus informelles. Crooked Creek combine du matériel original avec des chansons folkloriques traditionnelles américaines et canadiennes et des instrumentaux. Le groupe s'inspire d'histoires et de points de repère locaux les incorporant dans de nouvelles chansons. L'air instrumental du groupe, "Drover's Way", a été nommé et inspiré par la ferme de moutons où le banjoïste Tim Loten est né et a grandi. "Little Bit of Water", écrite par le guitariste Jono Townsend, décrit son expérience de jeunesse au bord du grand lac Rideau. Le groupe joue également des classiques canadiens traditionnels comme "St Anne's Reel", "Maple Sugar" de la légende ontarienne du violon Ward Allen et "the Grey Owl" du violoniste métis John Arcand. Le groupe cherche à préserver la tradition de la musique folklorique canadienne tout en prêtant sa voix à une nouvelle génération de conteurs musicaux.  
Want to see who's played Cetlfest in other years? 
Almonte Celtfest: 2021 Lineup Virtual Edition
Follow us on Facebook, Instagram, and Twitter to stay updated.