What is Celtfest?
Celtfest is a fun weekend of Ottawa Valley and Celtic entertainment, performed in the natural amphitheater of Gemmill Park in the heart of Almonte. It is a time to share the historical Celtic traditions with today's local performers. Celtfest also presents a select group of unique artisans and vendors of specialty goods with a Celtic flair. Donations are welcomed at the gate.

Mission
Our mission is to celebrate and promote the Celtic heritage of the Ottawa Valley through music and dance and to make this accessible to all. We want to give up-and-coming performers an opportunity to display their talents in their home community. To do this, we feature a free event with a number of entertainers who have a Celtic quality, as well as a wide variety of vendors of Celtic goods. We also provide a tent for seniors and entertainment for children, along with great food and beverages for all.
History
Celtfest began in 1997. Motivated by a love of Celtic heritage, Brian and Dan O'Connell, along with Terry Currie, looked for a way to keep their musical traditions alive and pass on the legacy of the Celts to the wider community. Throughout generations, fiddling and stepdancing have had a strong presence in the Ottawa Valley. Celtic music has continued to thrive in kitchens, pubs, and churches, Brian O'Connell explains. "In the early to mid 90s, there was a revival of Celtic music, such as Riverdance. We felt with all the local talent in the area, we could put together an event that would promote local musical talent and a weekend to reflect on the Celtic heritage.
It's All About Liam!
Liam is a special friend of the Almonte Celtfest!  Like all leprechauns, Liam enjoys partaking in mischief and fun!  He also is known to carry his gold coins wherever he is…If you spot Liam, make sure you say "Hi" and you may be one of the lucky ones to leave with a piece of his gold!  Most people who have had the opportunity to get a picture with Liam have discovered they were blessed with extreme good luck afterwards. 
It's unknown if this phenomenon is part of Liam's magic or just a coincidence.
Celtic College Workshops
The Celtic College workshops teach you new skills and hone the skills you have. Pick up valuable tips that will improve your playing — and maybe learn a new tune or two.

Kids Activities – Lil Celtz Zone
There is lots for children to see and do at the Almonte Celtfest!  The Lil Celtz Zone is an area designated for kids! 
Face Painting

Dance Lessons

Kids Games

and much more!
Say Hello to our Mascot, Liam the Leprechaun!
Danny O'Connell Memorial Award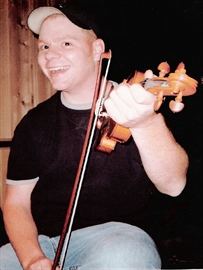 The memorial fund was established in 2004 to provide encouragement and financial help to traditional Ottawa Valley fiddlers under 25 years of age.
Recipients are nominated by three respected organizations with enduring records of interest in the tradition:
Renfrew County Fiddlers

The Irish Society of the National Capital Region

Ottawa Traditional Fiddling and Folk Art Society
Each society endorses a candidate from its current group of upcoming young talent.
The cash award, currently $1000, is provided from capital generated by donations from the O'Connell Family and Friends of Traditional Music.
The award is administered by the Community Foundation of Ottawa, thus ensuring that it will continue in perpetuity. Information on the Foundation is available at www.cfo-fco.ca. Traditionally, the recipient is presented with the award and does a brief performance at Almonte Celtfest, in which Danny was an avid participant.