Almonte Celtfest will be back this summer
July 7-9 2023
Stay tuned for details
---
---
 

Artist Applications for Celtfest 2023 are Now Closed
Thank you for your interest in performing. Would you consider busking at Celtfest 2023 instead? 
 Get Involved with Celtfest



We are currently recruiting for a new a Volunteer Coordinator. 
This is a board role that requires about 1-2 hours/week throughout the year. 
 As Volunteer Coordinator you would be r
esponsible for . . . 
Coordinating and managing all new and returning volunteers

Communicating with returning volunteers

Recruiting new volunteers by sending callouts 

Managing the volunteer schedule at special events and the festival itself.

Coordinating and managing volunteer orientation and volunteer appreciation events and initiatives.
*Note that this is a Volunteer Position and we meet as a planning committee on a monthly basis. 
If you're looking to get involved with a great organization, meet new people and be part of the success of a fantastic local festival, consider signing up to be the new Volunteer Coordinator or check out our
Get Involved
page for all the other ways you can be a part of making this wonderful festival happen.
---
THANK YOU
After a successful Almonte Celtfest 2022, the Almonte Celtfest team has a lot to be grateful for and a lot of people to thank.

A big thank you to the performers, both on stage and busking on the streets or Almonte, the sponsors, festival partners, and volunteers whose generosity and hard work made the festival come together, and to everyone who spent time with us, singing, dancing and enjoying the festival. Hope you enjoyed the show and see you next year!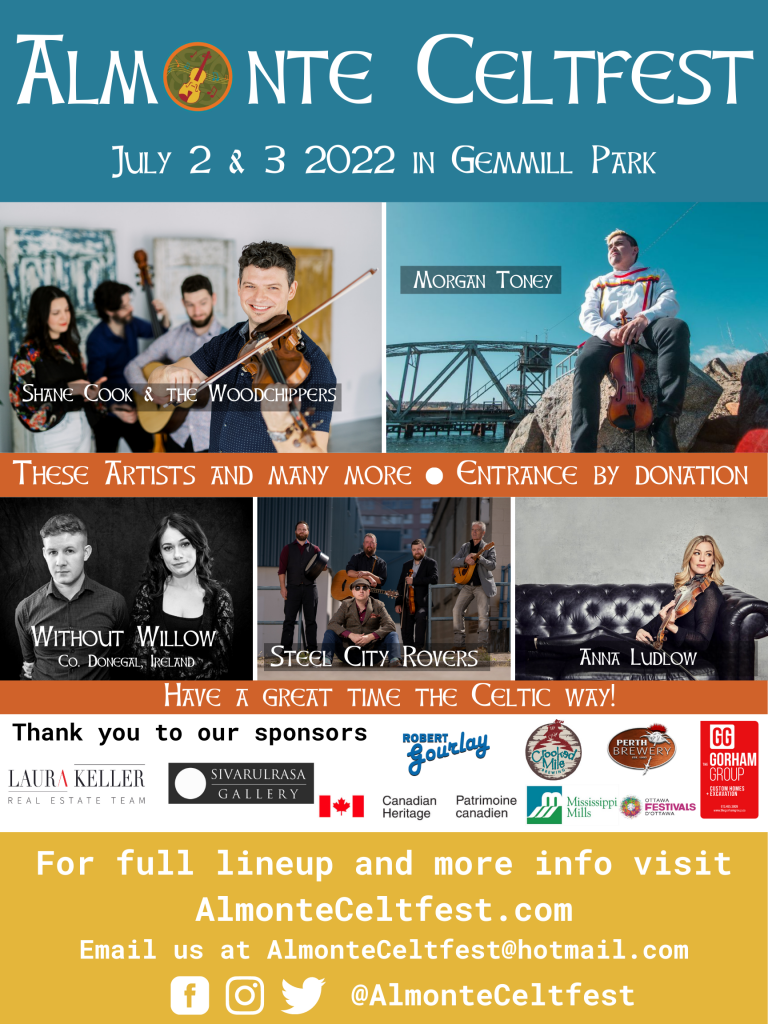 Follow us on Facebook and Instagram for all Almonte Celtfest News
Thanks to our major sponsors
Merci à nos commanditaires principaux.