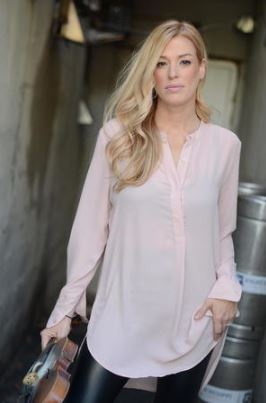 Fiddle (intermediate and advanced) – Anna Ludlow
Anna Ludlow has been playing and teaching the fiddle for over 20 years. She has taught all ages and levels at many workshops, schools and universities. Her Celtfest workshop will be focusing on bowing techniques, ornamentation, ear-training and set-building. The goal is to build a new set in the class and add a 'unique to you sound' which is what Anna is all about.
This workshop will be accepting intermediate and advanced players. All of the sheet music will be provided the day of the workshop.
Violon (intermédiaire et avancé) – Anna Ludlow (offert en anglais seulement)
Anna Ludlow joue et enseigne le violon depuis plus de 20 ans. Elle a enseigné à tous les âges et à tous les niveaux dans de nombreux ateliers, écoles et universités. Son atelier Celtfest portera sur les techniques d'archet, l'ornementation, la formation auditive et la construction de décors. Le but est de construire un nouveau ensemble dans la classe et d'ajouter un "son unique à vous" qui est tout au sujet d'Anna.
Cet atelier accueillera des joueurs d'un niveau intermédiaire et avancé. Toutes les partitions seront fournies le jour de l'atelier.