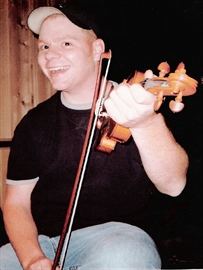 The memorial fund was established in 2004 to provide encouragement and financial help to traditional Ottawa Valley fiddlers under 25 years of age.
Recipients are nominated by three respected organizations with enduring records of interest in the tradition:
Renfrew County Fiddlers
The Irish Society of the National Capital Region
Ottawa Traditional Fiddling and Folk Art Society
Each society endorses a candidate from its current group of upcoming young talent.
The cash award, currently $1000, is provided from capital generated by donations from the O'Connell Family and Friends of Traditional Music.
The award is administered by the Community Foundation of Ottawa, thus ensuring that it will continue in perpetuity. Information on the Foundation is available at www.cfo-fco.ca. Traditionally, the recipient is presented with the award and does a brief performance at Almonte Celtfest, in which Danny was an avid participant.