Saturday, July 8 2017
The Celtic College workshops teach you new skills and hone the skills you have. Pick up valuable tips that will improve your playing — and maybe learn a new tune or two.
The
workshops

will run fro

m 10:00am to 11:30

am on Saturday, July 9 2016, at the Almonte Old Town Hall. Registration is $25.

REGISTER
Graham Lindsey – Beginner bodhran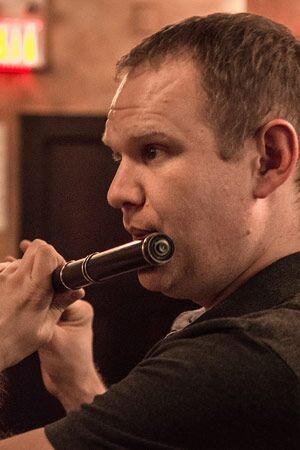 You'll learn the basics of the bodhran, including holding the tipper, and basic jig and reel patterns.  Graham will demonstrate different playing styles, how the bodhran player interact with a session (etiquette and how to fit in)
(Students must bring an instrument, for beginners)

Arthur McGregor – Beginner/Intermediate guitar accompaniment
Using the guitar to back up fiddle, whistle and other single-note melody instruments. We'll work with standard and altered turnings, different rhythms and other ideas. For beginner to intermediate guitarists.
(Guitarists should be comfortable playing chords)
Anna Ludlow – Beginner Fiddle
You should have knowledge of the instrument, including how to play in the keys of D and G, and should have a few tunes under your belt. If you want to learn a few new tunes and be sure you're on the right path in terms of technique, this is the workshop for you!
Steáfán Hannigan – Beginner Whistle
Using the whistle, the workshop will cover basic fingering, breathing and blowing technique, scales and scale exercises, and work on a couple of simple tunes to get you started. Participants will also get a demonstration on playing the Irish flute (bring one if you have one), pointing out not only their differences, but importantly the similarities between flute and whistle for those interested in pursuing that path.