THIS WAS OUR 2016 WORKSHOP PROGRAM. CHECK BACK IN EARLY SUMMER 2017 FOR THE NEW PROGRAM.
Saturday, July 9 2016
The Celtic College workshops teach you new skills and hone the skills you have. Pick up valuable tips that will improve your playing — and maybe learn a new tune or two.
The
workshops

will run fro

m 10:00am to 11:30

am on Saturday, July 9 2016, at the Almonte Old Town Hall. Registration is $25.

REGISTER
Learning to Love the Fiddle (Beginners) – Cindy Thompson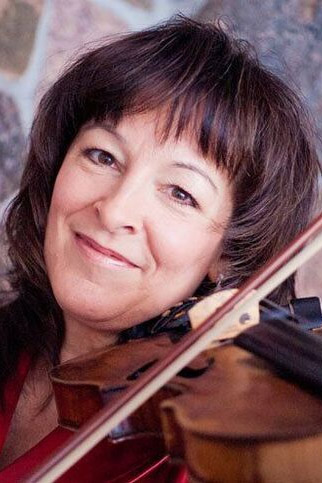 You should have knowledge of the instrument, including how to play in the keys of D and G, and should have a few tunes under your belt.  If you want to learn a few new tunes and be sure you're on the right path in terms of technique, this is the workshop for you!
Originally from the Ottawa Valley, Cindy comes from a musical family. She started step dancing at the age of six and fiddling when she was twelve. Largely self-taught, Cindy began under the influence of her grandpa, Robert Buck. She knew from a young age fiddle and stepdance was her passion and announced out loud she wanted to be a fiddle player and stepdancer as her career choice.
Taking the Fiddle to the Next Step (Intermediate) – Chrissy Crowley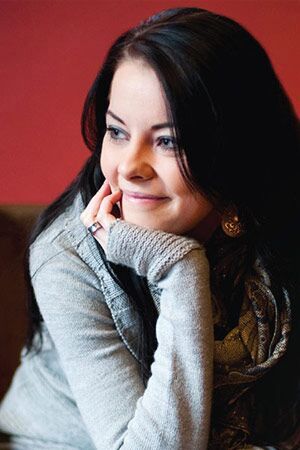 If you're the play-at-home type (in the shower, etc.) or at your local session and you're looking to pick up some tips and tricks – and possibly a new tune or two, this would be a great class for you.  If you have questions – particularly about Cape Breton style playing – there won't be many better CB fiddlers in town, so take this opportunity while you can!  Please note: it won't necessarily be focused on CB tunes and techniques – Chrissy is great on Irish tunes, too!  We suspect you'll have a bit of fun in this class.
Fiddler Chrissy Crowley, from Margaree, Cape Breton has an impressive list of awards, nominations, and international appearances. Chrissy embraces her Celtic roots and makes them her own, through original compositions coupled with contemporary arrangements of traditional tunes.
Advancing your Mandolin Technique (Intermediate) – Darren McMullen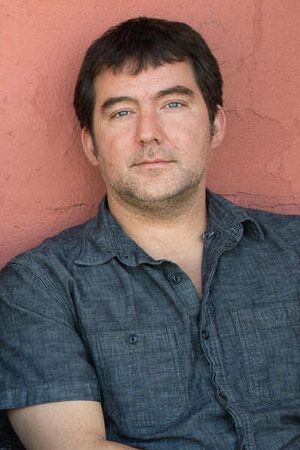 Ever wondered how to pick up some extra speed on that tough lick?  How to work through complex passages, or play tunes more lyrically?  This will give you the chance to learn about that and more.  Feel free to ask questions and demonstrate your problem areas, and you'll learn how to make playing easier.  You'll leave wanting to play more!
Darren McMullen, from Hardwood Lands, NS, is a highly sought after multi-instrumentalist. Easily switching between guitar, mandolin, whistle and banjo with Còig, this "Swiss-army knife" keeps the rhythm sound diverse, and is sure to impress with his lead playing of his various "on-stage weapons".
Stepping up Your Dance Game – Rachel Davis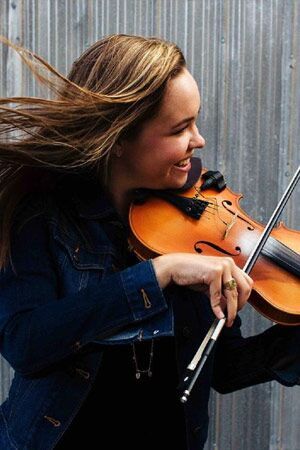 Rachel will show you the latest dance moves from the East Coast.  You'll have a friggin' blast.  Seriously though, Rachel comes from a tradition of fiddle and dance, where tunes will be playing and the dances will go late into the night, and you'll learn individual steps to some popular dances.  This is perfect for people who want to learn to dance Cape Breton style!
Rachel Davis from Baddeck, Cape Breton spends her time switching from international festival stages to small local dances at home. In a genre that sees many performers pushing the envelope and testing new waters, her style of playing traditional tunes in a traditional way is a refreshing reminder of why the Cape Breton fiddle style drives so hard, and is so sought after.
The Key to Accompanying Tunes (Piano) – Jason Roach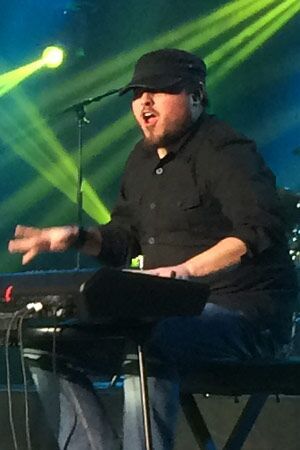 Learn how to accompany tunes on the piano by expanding your existing knowledge of chord progressions and traditional tunes.  If you're not sure why your chording isn't quite working, Jason can help.  Also, if you ask nicely you might just get helpful keyboard repair tips!
For this workshop, you will need an electronic keyboard or contact us to see if we can find you one.
Jason Roach, from Chéticamp, Cape Breton is one of the most impressive piano players you will ever hear. With a style all his own, and an unparalleled intensity on the keys, you'll have to remind yourself that there's other players on the stage.
Whistle – Graham Lindsey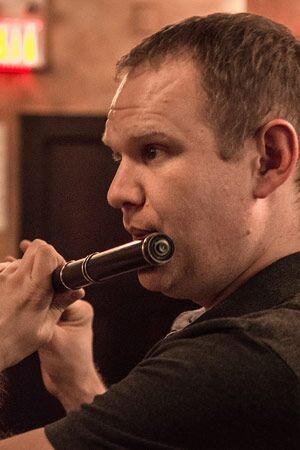 Using the D whistle, the workshop will cover basic fingering, breathing and blowing technique, scales and scale exercises, and work on a couple of simple tunes to get you started. Participants will also get a demonstration on playing the Irish flute (bring one if you have one), pointing out not only their differences, but importantly the similarities between flute and whistle for those interesting in pursuing that path. If you don't own a D whistle and want one, we can provide one at our cost but only if you advise us well in advance through pre-registration.
Graham is a talented and sought-after accompanist who performs in a number of Celtic groups and local concert bands. He regularly plays traditional sessions across the country and plays in a number of Celtic, folk and roots bands. In his spare time, Graham is on the board of the Canadian Folk Music Awards and is involved in this country's wider folk-music community. Sharing music, though, remains his greatest joy—as evidenced by the "idiot's grin" he often sports while playing.
Bodhran Primer – Perfect for Beginners and Novice Players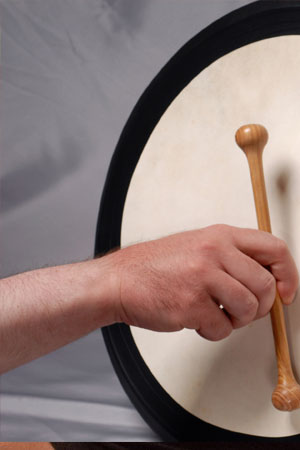 In the Bodhran Primer workshop, students will be introduced to a brief history of the instrument as well as its place in modern Irish music.  We will briefly cover the two main playing styles and look at the advantages and disadvantages of each.  We will work on right hand and left hand techniques as well as how to use those techniques to build an approach to practicing the instrument.  Buying and making tippers will be discussed.  For those students who don't currently own a drum or wish to upgrade, there will be a discussion on how to buy a bodhran and where to find the best makers.
Alistair Dennett has been a professional musician since the early 1970's when he started his musical career as one of the founding members of Prairie Oyster.  He has been a bodhran player, maker and teacher for 20 years.  He lives in the Manotick area where he's close to his favourite Irish session at the Swan on the Rideau pub.  While living in Winnipeg, he played bodhran for several acoustic bands including Culain and The Duhks.  Since living in the Ottawa area he has been teaching privately and at the now closed Ottawa Folklore Centre.  He is currently forming a new band with one of the original members of Culain (Neil Aitkins, fiddle) who has recently moved to Ottawa.