[vc_row][vc_column width="1/1″][vc_column_text]
2015 Headliners
Celtfest 2015 is now over. Stay tuned for 2016!
[/vc_column_text][/vc_column][/vc_row][vc_row][vc_column width="1/1″][/vc_column][/vc_row][vc_row][vc_column width="1/1″][ultimate_spacer height="40″][/vc_column][/vc_row][vc_row][vc_column width="1/1″][dt_blog_posts type="masonry" padding="20″ column_width="370″ columns_number="3″ background="disabled" same_width="false" number="12″ loading_effect="none" orderby="date" order="desc" show_read_more_button="true" category="lineup"][/vc_column][/vc_row][vc_row][vc_column width="1/1″][vc_column_text]
Full Lineup
The Dardanelles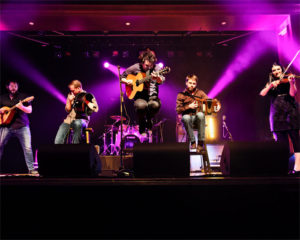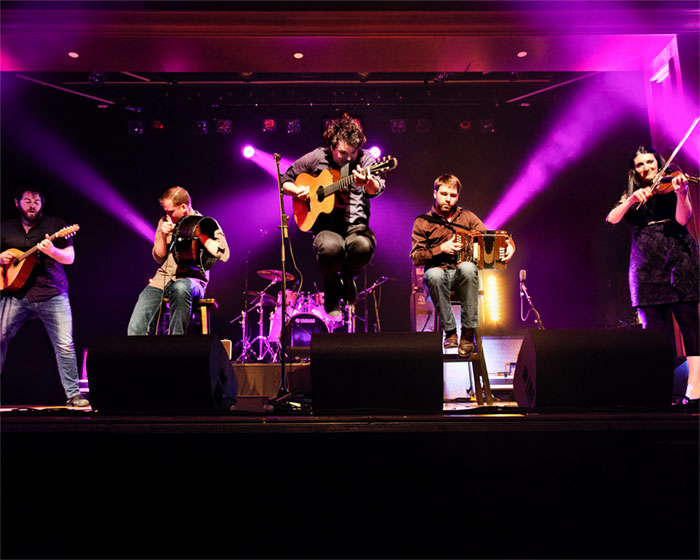 Armed with a love of jigs, reels and ballads honoured in Newfoundland and an energy found more often in 3 piece punk rock bands than 5 piece folk acts, The Dardanelles have established themselves as the leading traditional band coming out of Newfoundland. Their reverence for traditional music, as well as their unabashedly progressive approach has made for a dynamic live show that has shaken national and international festivals including Winnipeg and Mariposa Folk Festivals and as far away as Glasgow and Australia.
Their latest album "The Eastern Light" was produced by Irish guitar phenom John Doyle and has been garnering rave reviews from critics all over the world. It has been called a "a thoroughly satisfying, dynamic experience from beginning to end" and has remained one of the province's best sellers since its 2012 release.
Still in their twenties, they've intuitively become the keepers of songs we love and have sought out tunes that may have otherwise been lost to the culture forever. The Dardanelles are a new breed of folk musician with a wide sense of the world, out to show that Newfoundland traditional music is alive, vibrant, and powerful.
Website: http://thedardanelles.com
Facebook: www.facebook.com/thedardanelles
Clip: http://thedardanelles.com/media/
Steel City Rovers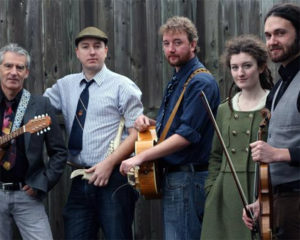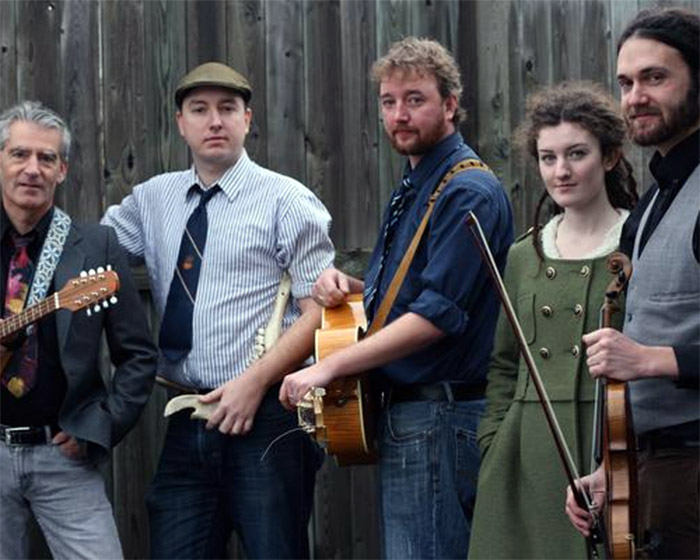 The Steel City Rovers were born out of the Scots and Irish blue collar neighborhoods of Hamilton and the surrounding rural countryside. The foundation of their music was handed to them from long ancestral lines, but the group has stepped forward into the present to compose and write music that reflects the modern experience those of us with Celtic roots live within. There are strong echoes from the past, but the group absorbs influences from other roots music sub genres. There are subtle Bluegrass lines, some Folk Rock, bits of Appalachian Swing, and Trad Cape Breton styles, all wrapped up into a highly energetic and fresh presentation of music.
Despite being just over two years together the group has become a fixture at northeast U.S. festival stages, and have twice been nominated for Best World/Ethnic Music Recording at the Hamilton Music Awards. If you're ready to step into the world of Progressive Celtic Music then don't miss SCR's dynamic show!
Website: http://www.steelcityrovers.com
Facebook: https://www.facebook.com/SteelCityRovers?fref=ts
The Peelers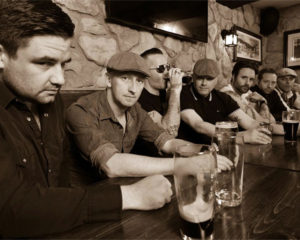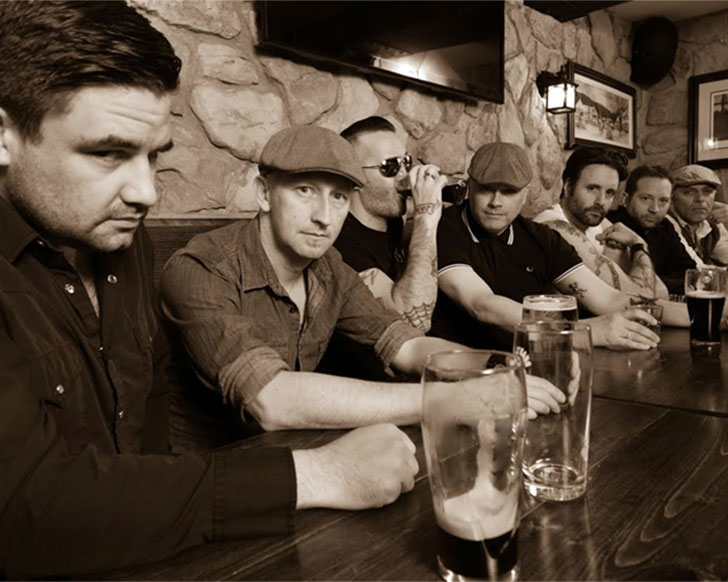 The Peelers, a seven member band, were formed in North Glengarry County in Eastern Ontario Canada in 1999, and are now based out of Montreal. The band has evolved to become one of the most exciting and energetic Irish punk acts in Canada. The Peelers bow to the rules of tradition, with their blend of punk rock & traditional Irish drawing more from the insurgent nature of artists such as Shane MacGowan and Tom Waits. Over the past 16 years the band has performed at pubs, clubs, arenas, alehouses, and barrooms throughout North America. Their 2004 album, Liquordale, was subsequently named Album of the Year on the Bostonbased webzine Shitenonions.com, considered the online bible for Celtic rock enthusiasts. A brand new 14 track album, titled 'Palace of the Fiend' is currently in post-production, and is scheduled to be released in early July 2015.
Website: www.the-peelers.com
Facebook: https://www.facebook.com/pages/The-Peelers/132066730146749?fref=ts
YouTube: https://www.youtube.com/watch?v=MncQaS9f5Dk
Hadrian's Wall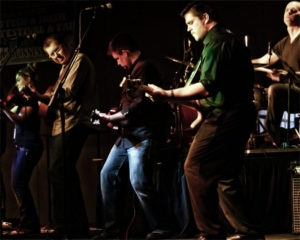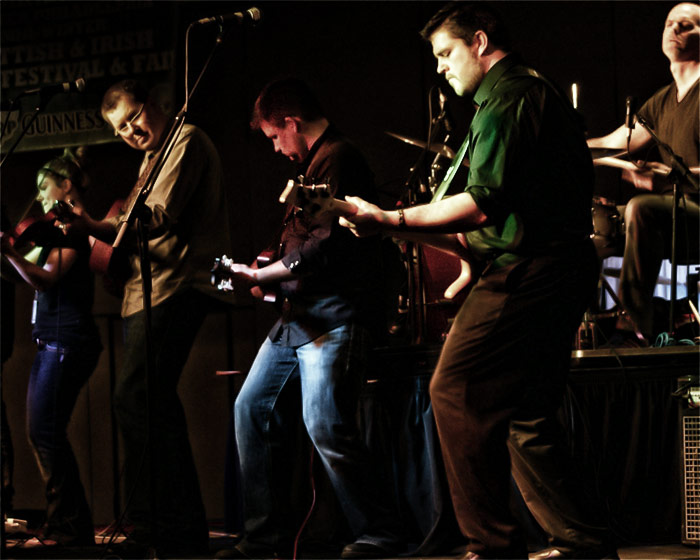 Hailing from Eastern Ontario and Western Quebec, the six seasoned members that make Hadrian's Wall deliver an impressive blend of Irish, Scottish and Canadiana music fused with elements of Jazz and Rock.
Hadrian's Wall has recorded and toured eight albums since 1995 as well performed at some of the biggest Celtic and World Festivals in North America, The Caribbean, and Europe. All of the band's members enjoy a variety professional music pedigree that together makes Hadrian's Wall a formidable, professional and entertaining ensemble for all music audiences.
Hadrian's Wall is no stranger to the Almonte Celtfest mainstage!
Hadrian's Wall is Neil Emberg (Vocals, Acoustic Guitar), Dave Gossage (Irish Flutes, Harmonica, Whistles and Electric Guitar) and Ewen McIntosh (Vocals, Mandolin, Bouzouki, Guitar).
Website: http://hadrianswall.ca
Facebook: https://www.facebook.com/pages/Hadrians-Wall/421133807967003?fref=ts
YouTube: https://www.youtube.com/watch?v=3el90UNeGSs
Pascal Gemmes and Nicholas Williams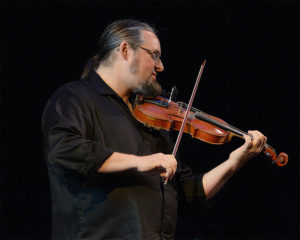 Filled with spontaneity and an obvious joy in live performance, Quebecois culture still thrives some 400 years after its arrival on the shores of the New World! Travel over the seas of time, as their reels, gallops, jigs, gigues, polkas and waltzes weave a spell that lasts the length of a live performance.
Pascal loves to engage with the audience, sharing the tales of the people who have carried these melodies to us through the generations. Nicholas studied world music, composition, and improvisation at York University in Toronto.
Together, Pascal and Nicolas are 2/3 of the award winning traditional Quebecois band, Genticorum.
Sherryl, Randy and Dennis
Sherryl Fitzpatrick, a native of Ottawa, is now in her 30th year of running her own school of music. She is the director of the Ottawa Valley Fiddle Camp, now in its 13th year.
Randy Foster, formerly of Renfrew, and now living in Ottawa, has been playing the fiddle for over 30 years. He is known in the fiddle world as Randy the Fiddlin' Fireman after a tune of the same name composed for him by Calvin Vollrath in 1995. Randy is a former firefighter, competitor, occasional judge, and composer of over 60 fiddle compositions. He is on the board of directors of the Canadian Grand Masters Fiddling Association as well as the Ottawa Traditional Fiddling and Folk Art Society.
Dennis Harrington, born and raised in the Ottawa Valley, is well known around the region –and far beyond – as an accomplished Old Time Fiddler. Over the years, Dennis composed more than 40 fiddle tunes and has released three CDs with a number of original tunes. In 1999, his "Little Burnt Potato" twice went to number one on the American Folk Music Charts. Dennis lends his accompaniment to a variety of Valley bands including his own, Heritage Country. Host of his own radio show, Cross-Canada Fiddling on Valley Heritage Radio.
Monday Night Fiddlers
The Monday Night Fiddlers epitomize the long-standing music traditions of the Ottawa Valley which extend back to the original Irish and Scottish settlers here who carved their homesteads out of the huge pine forests in the area.
https://www.youtube.com/watch?v=x_nlXQMUyck
Barley Shakers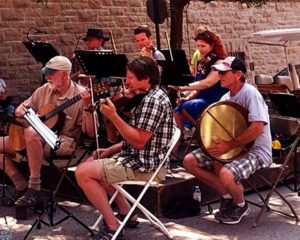 The Barley Shakers is a local group of Celtic musicians who enjoy performing. Their music ranges from centuries-old Celtic tunes to the influence of Celtic music on Canadian old time fiddling, to Broadway show tunes and popular songs and melodies of the twentieth century. The group features several musicians who play fiddle, harp, guitar, and percussion instruments. They have recorded two CD's to date, and perform in many locations in Ottawa and the Ottawa Valley, this year featured at Celtfest, Puppets Up!, and Middleville Fair.
Website: www.thebarleyshakers.com
You Tube: https://www.youtube.com/watch?v=8JJwRCwnNFU
Celtic Cross Dancers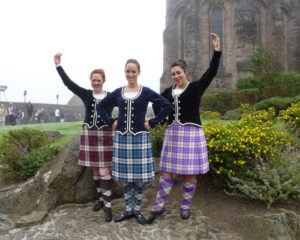 Celtic Cross Dancers is a lively group of Ottawa dancers who perform traditional solo and group dances as well as original choreographies. With decades of experience in Highland, Irish, and Ottawa Valley Step dancing as teachers, performers, competitors, and choreographers, Celtic Cross members have performed and competed across Europe and North America.
Website http://www.celticcrossdancers.com/
Facebook https://www.facebook.com/CelticCrossDancers
Triple Trouble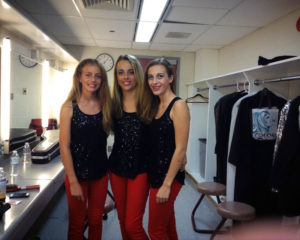 Triple Trouble, otherwise known as the Mullan sisters, are three energetic young teens, accomplished musicians and stepdancers. Michaela 18 years, Molly, 16 years, and Marley, 15 years perform at many community functions and fundraising events. All three girls have won awards singularly, and collectively as a music and dance ensemble.
Website: http://www.tripletroublemusic.ca (looks out of date)
Facebook: https://www.facebook.com/pages/Triple-Trouble
Alexander George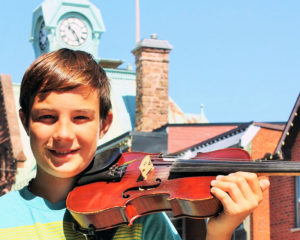 Alexander George is a 14 year old fiddler from Almonte who has been playing fiddle for six years. He plays events in Ottawa and throughout the Ottawa Valley, and this is the second time we welcome him to the Almonte Celtfest main stage. Alex is a great friend to Celtfest, and is always willing to lend his talent to help promote our festival!
Alexander attends local jams on a weekly basis and particularly likes the weekly Wednesday session nights at the Naismith Pub in Almonte, where he drinks ginger ale and meets with people who have the same passion for music.
Website: www.alexandergeorge.ca/almonte
Emma and Sophie Hans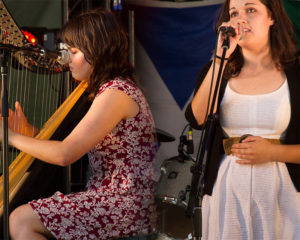 Emma and Sophie Hans have grown up singing together. Born to an Irish mother, the girls listened to Celtic music from a young age. Both girls play the piano, and Sophie took up the harp when she was 12 years old. Emma commenced voice lessons at 13 years, and competed recently as a finalist in the Kiwanis Provincial competition. They have played live on local radio, and competed in many local competitions making it to the final of "My Town's Got Talent" in 2013. Last year they closed Celtfest, singing, The Parting Glass, with 2014 headliners, The American Rogues.
Emily, Kyle and Anthony
Emily Yarascavitch (fiddle), Kyle Burghout (fiddle), & Anthony Vial (piano)
Emily,Kyle,and Anthony are young musicians from Ottawa and Oshawa, and recently completed a house concert tour together, performing around Ontario and Quebec. Emily is a former Canadian Junior Fiddle Champion, and Kyle is the 2015 Eastern North American Irish Fiddle Champion. Together, they have competed in fiddle competitions in the duet class, and most recently won the duet class at Canada's largest fiddle competition in Pembroke last summer. Anthony has studied piano accompaniment with Denis Lanctot for several years, and is quickly becoming an in demand accompanist in the Ottawa area.
He has played with musicians including Shane Cook, Wendy MacIsaac, and Denis Lanctot. In addition to fiddle tunes, their concerts also include singing and step dancing by Emily, an award-¬winning step dancer.[/vc_column_text][/vc_column][/vc_row]