Almonte Celtfest is back in Gemmill Park this Summer!

July 2 & 3 2022
Gates open at 12:00 pm each day!
Check out our lineup page to see all the great music that's coming up 
And see our Get Involved page to for all the ways you can be a part of making this wonderful festival happen. 

Do you play Celtic music? Consider signing up for a Celtic College Workshop or coming out to busk on Celtfest weekend.
Sign Up links below.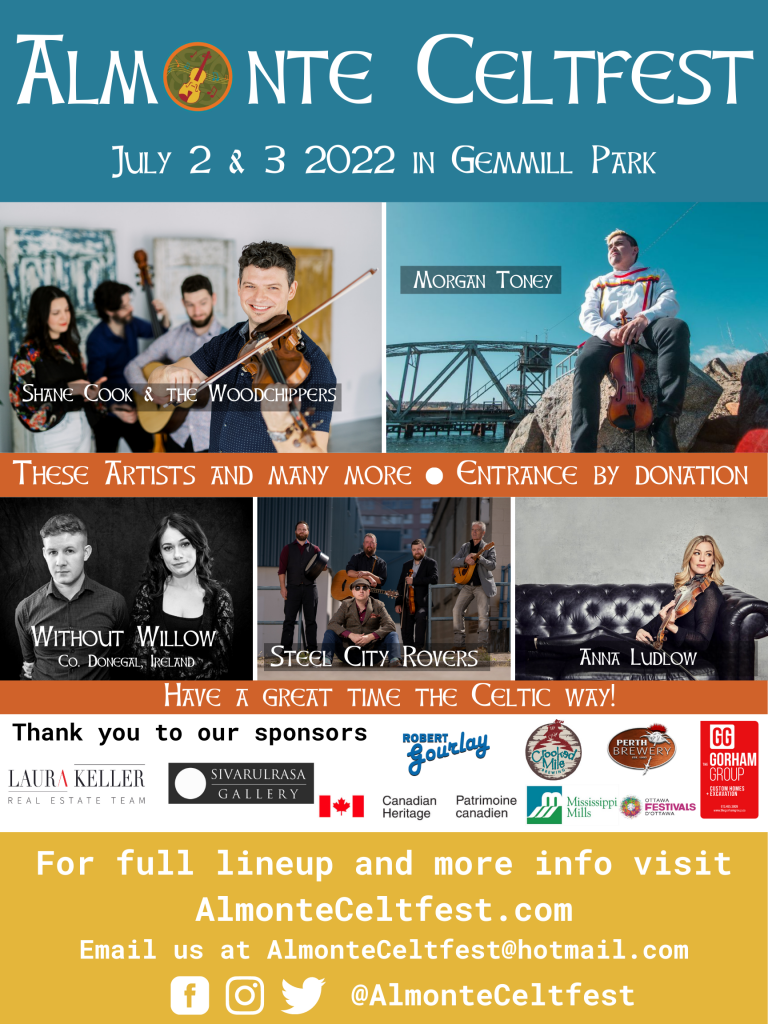 Follow us on Facebook, Instagram, and Twitter for all Almonte Celtfest News!
Thanks to our major sponsors
Merci à nos commanditaires principaux.