Almonte Celtfest is back this summer!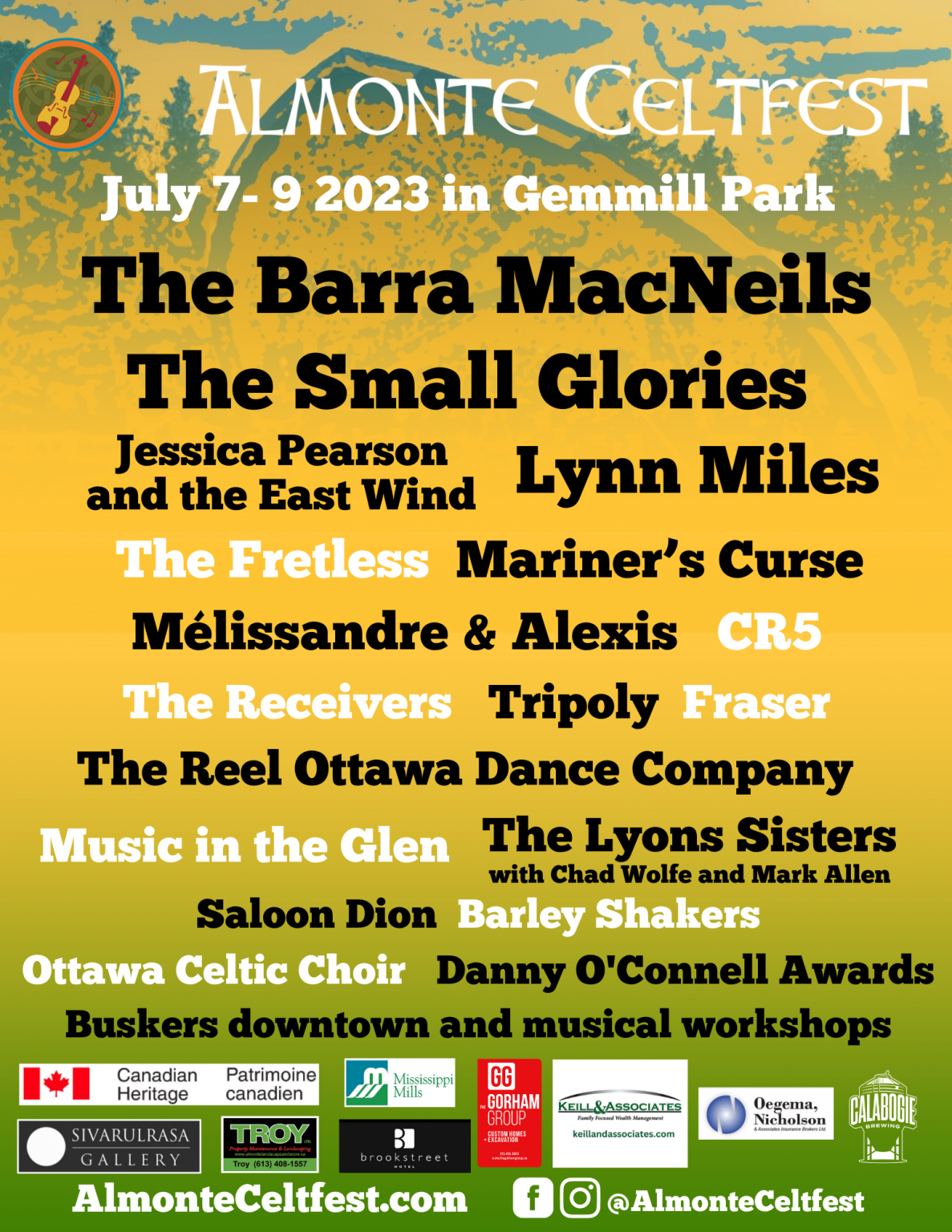 Tickets on Sale now for Opening Night - Friday July 7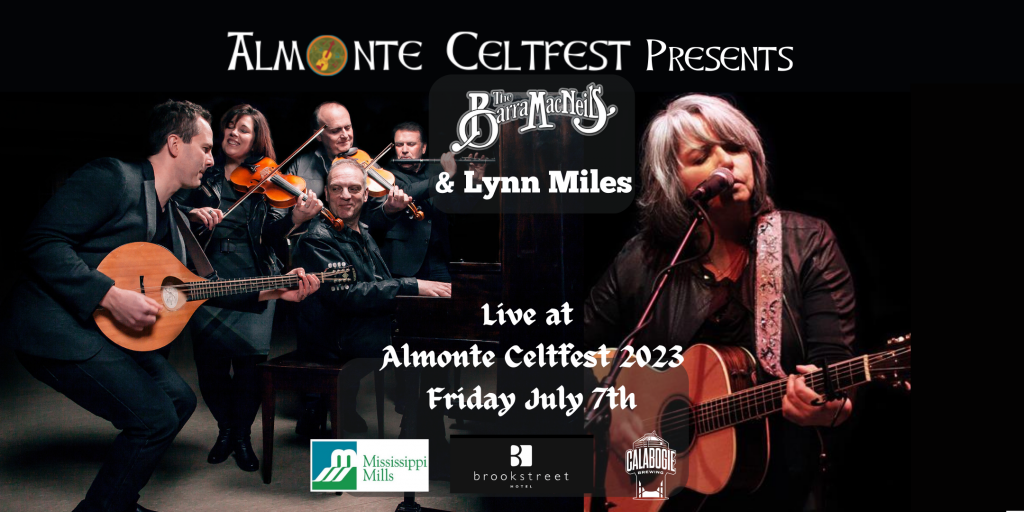 Almonte Celtfest will kick off on Friday July 7 with a ticketed concert featuring The Barra MacNeils with special guest Lynn Miles opening the night. 


Following tradition entrance to Celtfest is by donation on the Saturday and Sunday. 
---
---
Sponsorship Opportunities 

Thanks to the generous support of our sponsors, we can keep bringing Cetlfest to Gemmill Park year after year. 
Supporting Almonte Celtfest is a great opportunity to promote your business to thousands of festival goers at various touchpoints- at the festival,
in our program, on our website, and on our social media pages. 
There are various ways to support Almonte Celtfest including:
Sponsor/Advertising Packages
Donating Merchandise or Gift Certificates
Donating Resources
And much more

Sponsorship packages are designed to fit any sponsorship budget and are customizable to ensure that you getting the
advertising exposurethat's right for you. 
Interested in supporting Celtfest 2023?
Please contact us via email at [email protected] to discuss which level of sponsorship works best for you.
Artist Applications for Celtfest 2023 are Now Closed
Thank you for your interest in performing. Would you consider busking at Celtfest 2023 instead? 
 Get Involved with Celtfest
If you're looking to get involved with a great organization, meet new people and be part of the success of a fantastic local festival, consider signing up to volunteer at Almonte Celtfest 2023.  Click here for all the details and sign-up form.
 Ly
Follow us on Facebook and Instagram for all Almonte Celtfest News
Thanks to our major sponsors
Merci à nos commanditaires principaux.