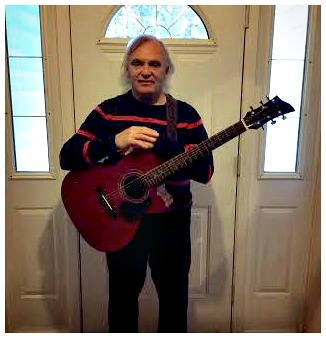 Singer-songwriter Patrick Donnelly has been playing Celtic music in the Ottawa region for over 40 years. His music provides a bridge between traditional melodies and folk storytelling. Patrick has played in Wolfhound Road and The Beguilers and has crafted a successful solo show.
Along with performing at local venues like the Cheshire Cat, Royal Oak, Celtic Cross, and previously at Almonte Celtfest, Patrick has played a crucial role in organizing numerous charity shows for the Royal Ottawa Mental Health Centre – combining his love of music with his passion for helping those in need.
Compositeur-interprète Patrick Donnelly joue de la musique celtique dans la région d'Ottawa depuis plus de 40 ans. Sa musique fait le pont entre les mélodies traditionnelles et des contes folkloriques. Il était membre des groupes Wolfhound Road et The Beguilers en plus d'une carrière comme soliste.
En plus d'être en spectacle au Cheshire Car, Royal Oak, Celtique Cross et Almonte Celtfest, Patrick a joué un rôle très important comme organisateur de spectacles de levées de fonds pour Le centre de santé mentale – Le Royal, combinant son amour de la musique avec sa passion pour aider les autres en besoin.